Before eating food at home or in public spaces, wash your hands with soap and water. It only takes 20 seconds and removes the germs from surfaces or objects you've touched
https://go.usa.gov/xV9TPexternal
icon #KeepHandsClean

Weekly HUSD COVID Update 11/18/20: COVID Data: Most up to date San Bernardino County COVID data is as follows: Adjusted new cases per 100,000 residents: 24.41* Overall testing positivity: 10.41%* HPI testing positivity aka "Health Equity Metric": 12.62% * *Note: Most recent data as of 11/9/20 Source: San Bernardino County Department of Public Health Current San Bernardino County tier assignment: 27.0 adjusted new cases per 100,000** 10.5% Overall positivity** 9.3% Health equity metric positivity** Tier = Purple **Note: 7-day average of the week ending on 11/10/20. Source: Ca Safer Economy Needed for next tier (Red) assignment: 2 consecutive week averages of 7 or fewer adjusted new San Bernardino County cases per 100,000 residents, 8% or lower overall positivity rate AND 8% or lower Ca Health Equity Metric positivity. Source: Ca Safer Economy Free COVID Testing: Community COVID-19 testing sites are being held throughout San Bernardino County. Samples will be collected using a swab in the nostril or in the mouth. These samples are then sent to a lab to test for the virus that causes COVID-19 (SARS‑CoV‑2 virus). There are 3 commonly used testing options: Option #1: San Bernardino County Public Health Testing Facilities: Click the link to make a free testing appointment:
https://sb.fulgentgenetics.com/appointment/screen/landing
You can easily make an appointment on your computer or phone! Walk-ins are also welcome! You do NOT need to have symptoms to test! You get texted/emailed the results in under 48 hours! Nearby locations: (Note: Click Here for exhaustive San Bernardino County list) Percy Bakker Center 9333 E Ave., Hesperia Monday – Friday from 9:30 a.m. – 5 p.m. Victor Valley College 71 Mojave Fish Hatchery Rd., Victorville Monday – Friday from 9:30 a.m. – 5 p.m. Every Saturday through November 21 from 9:30 a.m. – 5 p.m. Option #2: CVS Testing Facilities: You can easily make an appointment on your computer or phone! No walk-ins! Generally, you MUST have symptoms to test! Click the link to schedule a CVS test:
https://www.cvs.com/minuteclinic/covid-19-testing?icid=cvs-home-hero1-banner2-coronavirus-testing
Option #3: Consult your doctor for other testing options. Flu Vaccine: The California Department of Public Health strongly recommends that all students and staff be immunized each autumn against influenza, to help: Protect the school community Reduce demands on health care facilities Decrease illnesses that cannot be readily distinguished from COVID19 and would therefore trigger extensive measures from the school and public health authorities. Click the link for information on free flu vaccines in San Bernardino County:
https://wp.sbcounty.gov/dph/flu/fluclinics/
If you have any other questions please contact your child's school.
Good Morning Mojave Students. This call is to remind you that quarter 2 starts this morning. Teachers should have sent you the google classroom invites for periods 1 and 2 only. We will again only be working on periods 1 and 2 until November 6th. Period 1 starts at 8:00 and period 2 starts at 10. If you have any questions please call us here at the school. #MHSWhatsnext
Good Evening Mojave Families this is your principal Mr. Polmounter. I am calling to let you know that tonight is the Mojave High School Virtual Back to School Night. Please visit mojavehigh.org for introductory videos from administration. You can also log into your student's Google Classroom to watch an informational video from each teacher with important classroom information and expectations. These videos will be available at 5 PM. Thank you all very much and have a great evening. #MHSwhatsnext

Our Nutrition Services Department still needs your input on meal service. Please fill out the brief survey here:
https://bit.ly/3ko9WRk
Good Evening Mojave Students. This is a reminder that Periods 1 and 2 end tomorrow so be sure to finish strong. If you haven't received one yet you should be receiving a Google Classroom invite from your 3rd and 4th period teachers no later than Friday. 3rd and 4th period classes start on Monday. If you need to know which classes you are registered for please check Infinite Campus. If you have any questions please call us or check with your teachers. #MHSWhatsnext
Hello Coyotes! A video was posted on mojavehigh.org showing you how to read your schedule. Please check your Google Classroom and your email often. Teachers will be inviting you to your classes. Remember Digital Learning starts on Thursday.
Hello Mojave families this is your principal Mr. Polmounter reminding you that the school year starts Thursday, August 6th. During this time of Distance Learning we are going to be doing things a bit different to start the year. Each Mojave student will only be working on 2 classes at a time. On Tuesday you can check Infinite Campus for your schedule and mojavehigh.org for a video explaining how this process will work. You will be assigned 5 classes but instead of working on all 5 classes at the same time you will only start with Periods 1 and 2 and will only work on these classes until August 28th. You will still complete all 5 of your classes throughout the quarter. You will have daily live interaction with your teachers. Period 1 will begin at 8:00 am and Period 2 will begin at 10:00 am. If you have any questions or don't have access to a working chromebook please contact the school as soon as possible @ (760) 948-3999. Thank you very much!

Mojave High School would like to take this opportunity thank our parents for their support during these times of Distance Learning. We will continue to keep you updated via social media and our website with information regarding next year. If your child is planning to attend a Hesperia Unified School District school next year, you do not have to return your chromebook until school resumes in the fall. If your child will not be attending a Hesperia Unified School District school next year or is a senior who recently graduated, then please contact our school office to arrange for a drop off time for your chromebook. Thank you again for your support and we look forward to seeing you soon. #MHSWhatsnext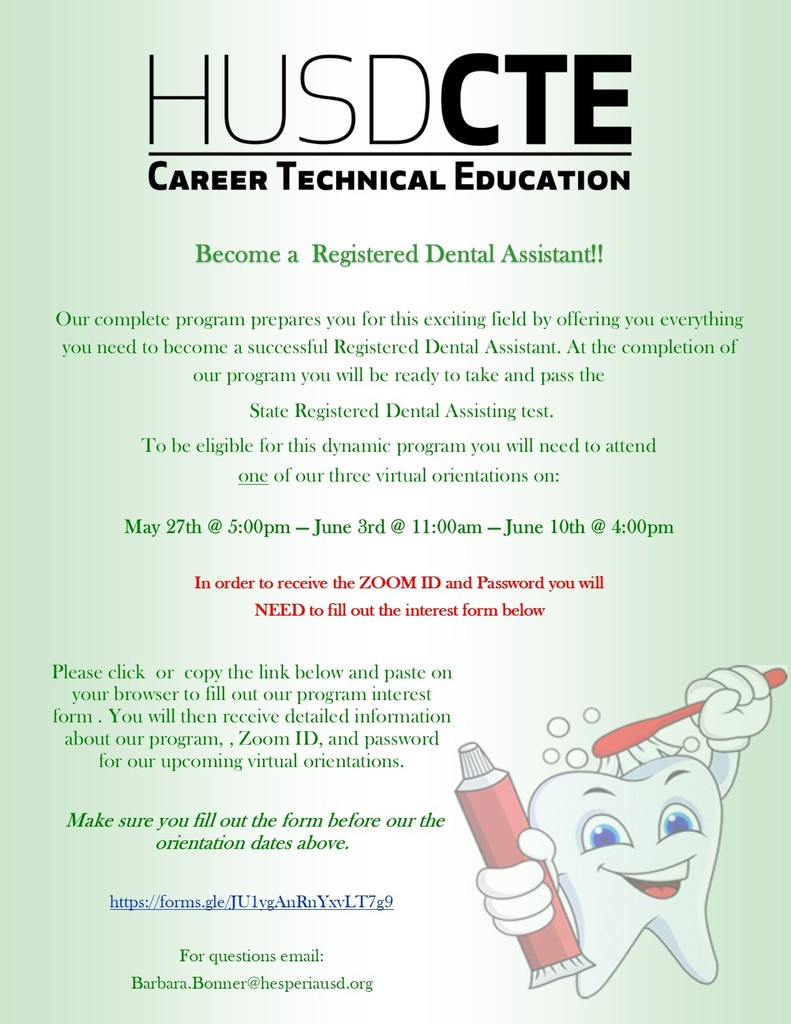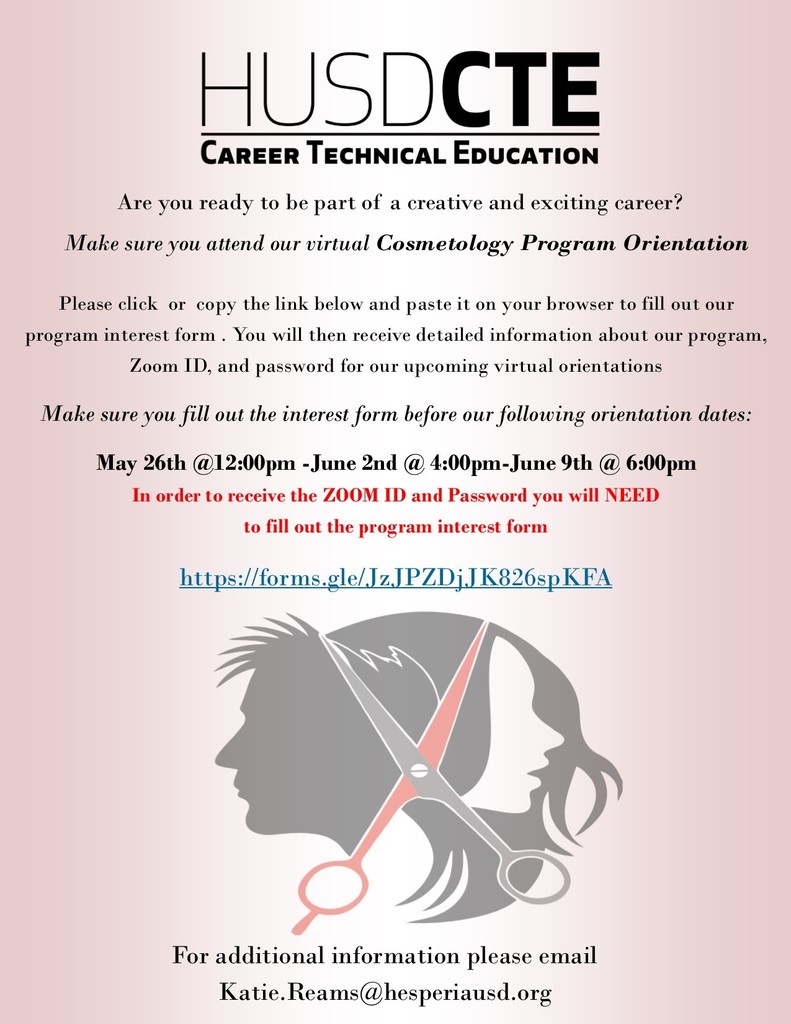 Information for Class of 2020 (Graduating Seniors Only) At this point in time while HUSD schools are potentially postponing traditional graduation ceremonies, we are in fact holding virtual graduation ceremonies. A Mojave High School virtual graduation video will be shared with the public on May 29th. In addition, to honor the Class of 2020, Mojave High School will be holding a special "Cap & Gown/Diploma Distribution and Photo Opportunity" May 27th from 10:00am-1:00pm in the Mojave High School parking lot. During this time you can purchase a cap and gown for $35.00 (CASH ONLY), turn in your Chromebook (graduating students only), receive your MHS Class of 2020 Yard Sign, and pick up your diploma. You will also have a special opportunity, if you wish, to take a picture on stage with a MHS backdrop and your diploma cover. We understand this has been a unique and challenging year for our nation, especially our nation's Class of 2020. We are proud of your determination and accomplishments and hope to see you on Wednesday, May 27th from 10am-1pm. Please click on the link Cap & Gown/Diploma Distribution Photo Opportunity for details. Your teachers and MHS staff will be here to cheer you on and say goodbye. Please be prepared to follow good social distancing guidelines. Please continue to check our website mojavehigh.org and follow us on Twitter and Facebook for updated information. If you have any questions please email Mr. Polmounter at
Danny.Polmounter@hesperiausd.org
. Thank you all very much!

Important graduation information can by found on our website Mojavehigh.org. We miss you all very much! #MHSWhatsnext

Congratulations to Mojave High School's 2019-2020 Classified Employee of the Year Mrs. Liliana Latorre-Melchor. Thanks for all you do on behalf of the students and staff at Mojave High School and Hesperia Community Day School!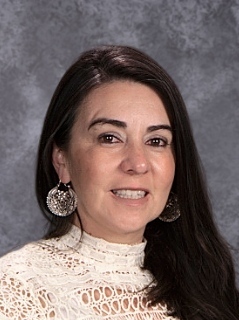 Congratulations to Mojave High School's 2019-2020 Teacher of the Year Mr. Ross Rowland. Thanks for all you do on behalf of the students and staff at Mojave High School!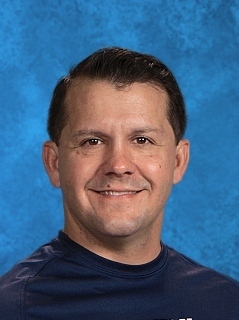 Any new students wishing to enroll at Mojave High School may call the school at (760) 948-3999 and/or email registration staff at
MHSRegistration@hesperiausd.org